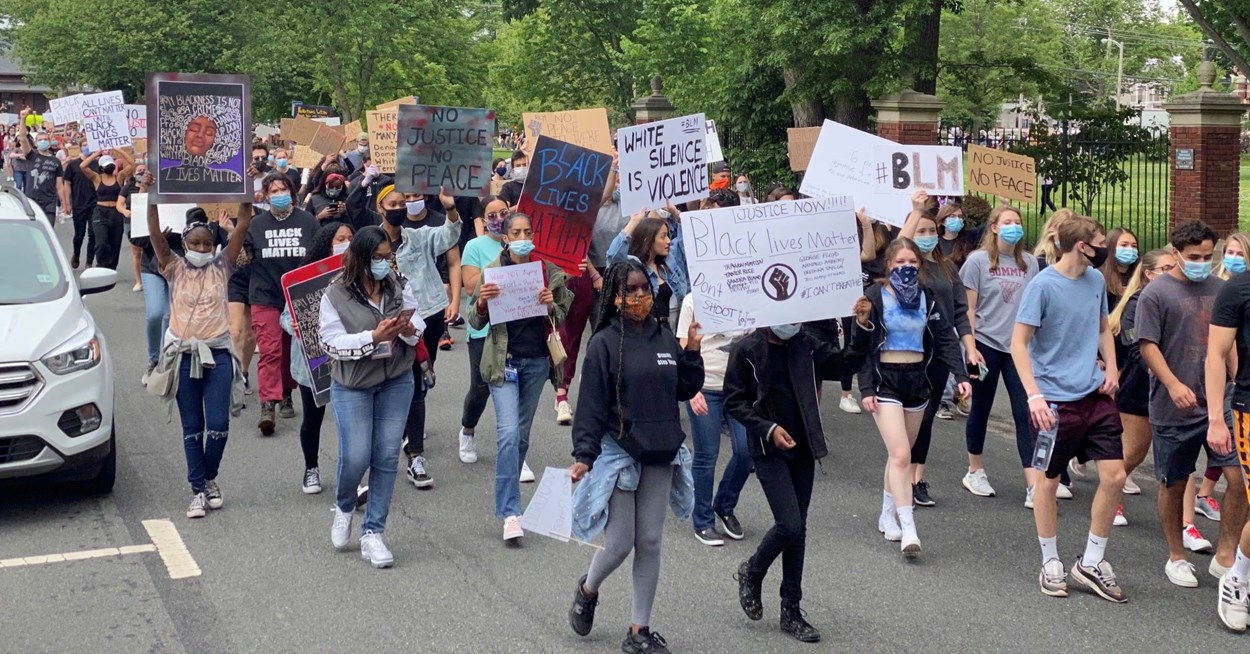 A Message From The Chair:
Now is not the time to be silent. We all know that. The murder of George Floyd seems to have been a tipping point in our long history of systemic racism – in our long history of people of color – and particularly Blacks – in our country living with fears that those of us with white skin have never faced.
As the Chair of the Summit Municipal Democratic Committee, I have spent the past week thinking about the statements that are being made – and I appreciate that so many elected officials and police chiefs, religious leaders and heads of businesses have voiced their dismay, and their exhortations that we change and do better – especially those that commit to real, specific actions.
I am encouraged to see friends, neighbors and acquaintances who have never before "been political" sharing their outrage on social media and joining in the Black Lives Matter march that took place here in Summit this past Tuesday.
But this is not enough.
We are at a perilous moment in our nation's history. Our Constitution is being shunted aside in favor of power. The photograph of military on the steps of the Lincoln Memorial is chilling. The clearing of peaceful protestors with rubber bullets, tear gas, and flash explosives so that the President could cross the street is alarming.
What we do now will make all the difference. At the March in Summit this week, Congressman Tom Malinowski – who has been standing for the preservation of our democracy since he was elected in 2018 – declared, "We can save ourselves. We can take upon ourselves the responsibilities of citizenship – the most important job in the United States of America."
I could not agree more.
I implore you -- push yourself to do more. If you don't usually "get political," now is the time to start. By speaking up, you're giving others courage to do so. Write a letter to the editor. Sign up with a campaign or one of the many organizations working to increase voter turnout in swing states. Work with an organization that is fighting widespread attempts around the country to suppress the vote. Join the SMDC's efforts to encourage Summit residents to complete and mail their ballots for the primary election or one of our letter-writing parties. Attend one of the many virtual fundraisers and meet and greets being held for our local and federal candidates.
There was a time in my life that I shunned confrontation. I didn't hide my beliefs – but I didn't go out of my way to share them. If someone had told me when I was in my twenties that I would be leading political organizations and addressing crowds, I wouldn't have believed it.
So when I ask you to dig deep and do more, I do it recognizing that it may not feel comfortable. It may be difficult. But I truly believe that if we don't act now, all could be lost.
Not only are we in peril socially, environmentally, and economically, this presidential administration is in conflict with the very tenets of our Constitutional democracy.
What are you going to do today?
Andrea J. Stein
Chair, SMDC